Previous issue | Next issue | Archive
Volume 5 (3); 25 September, 2015

---
Inhibitory Potential of Aqueous Leaves Extract of Mesua Ferrea and Mimusops Elengi on Antigen Specific Immune Response using Human Whole Blood.
Gupta A and Chaphalkar SR.
Asian J. Med. Pharm. Res., 5(3): 22-26, 2015.; pii:S2252043015000005-5
Abstract
The objective of this study is to examine the effect of variable doses of aqueous leaves extract of Mesua ferrea and Mimusops elengi (0.5 – 10 mg/ml, 50 µl), medicinal plant on human lysed whole blood (cultured for 48 h) in order to determine the antigen (IBD, infectious bursal disease; virus derived from chicken) specific immune response including CD14 monocyte surface marker which is determined through flow cytometry. The results showed that Mesua ferrea and Mimusops elengi (10 mg/ml, 50 µl) showed dose dependent decline in antigen specific immune response including CD14 monocyte surface marker as compared to IBD virus and control. IBD used as standard for these studies and the results showed that there is significant enhancement in antigen specific immune response and CD14 monocyte surface marker as compared to control. Moreover, the outcomes of the work provide a platform on the way to discover novel immunosuppressive as well as anti-viral agents against IBD virus from plant origin.
Keywords: Mesua ferrea, Mimusops elengi, Immunosuppressive, Infectious Bursal Disease
[Full text-PDF] [XML]

---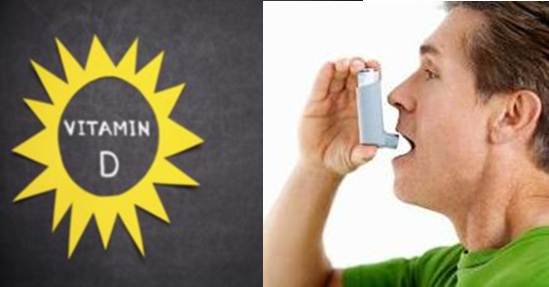 Research Paper
Vitamin D Level in Asthmatic Patients, Tabriz City, Iran.
Hejazi V and Hejazi ME.
Asian J. Med. Pharm. Res., 5(3): 27-33, 2015.; pii:S2252043015000006-5
Abstract
Vitamin D deficiency and insufficiency are common worldwide and associated with pulmonary diseases. Epidemiological studies indicated low levels of serum Vitamin D is associated with impaired pulmonary function. The aim of present study was to evaluate the vitamin D levels and its correlation to adult asthmatic patients. 120 asthmatic patients older than 18 years of age submitted to Yas pulmonary clinic (Tabriz, Iran) from June 2014 to June 2015 were included in the study. The information of patients like sex, age (18-30 Years, 30-45 Years, 45-60 years and > 60 years), duration of disease (> 10 years, 5-10 years, 1-5 years and < 1 year) and BMI (< 20, 20-25, 25-30 and > 30) were recorded. The severity of asthma and levels of asthma control were assessed according to the Global Initiative for Asthma guidelines at four levels (Intermittent, mild, moderate and severe) were recorded or investigated. Serum vitamin D levels were determined and defined at four levels (Sever, mild to moderate deficiency, insufficiency and normal). Duncan's new multiple range test was used to compare the means of vitamin D with other variables. Most of patients have been found to be severely deficient in vitamin D (44.3%). The normal range of serum vitamin D was observed in just 13/131 patients (9.9%). The patients aged more than 60 years old (22 ng/m) had the highest mean value of vitamin D that was significantly higher than the younger patients aged 30-45 years (12.44 ng/m) and 18-30 years (8.17 ng/m). There was not any significant correlation among vitamin D levels, severity and duration of asthma. The prevalence of vitamin D deficiency in thin people (12.09 ng/m) was significantly more than fat people (19.44 ng/m). The results of present study demonstrated the insignificant correlation between serum vitamin D levels and asthma in adults. Definitely, this relationship being affected by multiple factors other than vitamin D. further investigations should be conducted to find the interrelation between all effective factors.
Key words: Asthma, Severity, Patient, Vitamin D
[Full text-PDF] [XML]

---
Previous issue | Next issue | Archive
This work is licensed under a Creative Commons Attribution-NonCommercial 4.0 International License.